On the afternoon of October 12, the academic salon of the college of information science and engineering and the college of grassland agricultural science and technology was held in conference room 209 of Feiyun building. More than 40 teachers and students, including Dawei Zhang, secretary of the party committee of grassland agricultural science and technology college, Chunjie Li, dean, Zhipeng Liu and Xiangpeng Le, vice deans, Wenbo Chen, secretary of the party committee of information college, Fengyuan Ren, dean, Zhonglei Mei, Zhixin Ma and Shi Yan, vice deans, attended the event. The meeting was presided over by Fengyuan Ren, President of the school of information.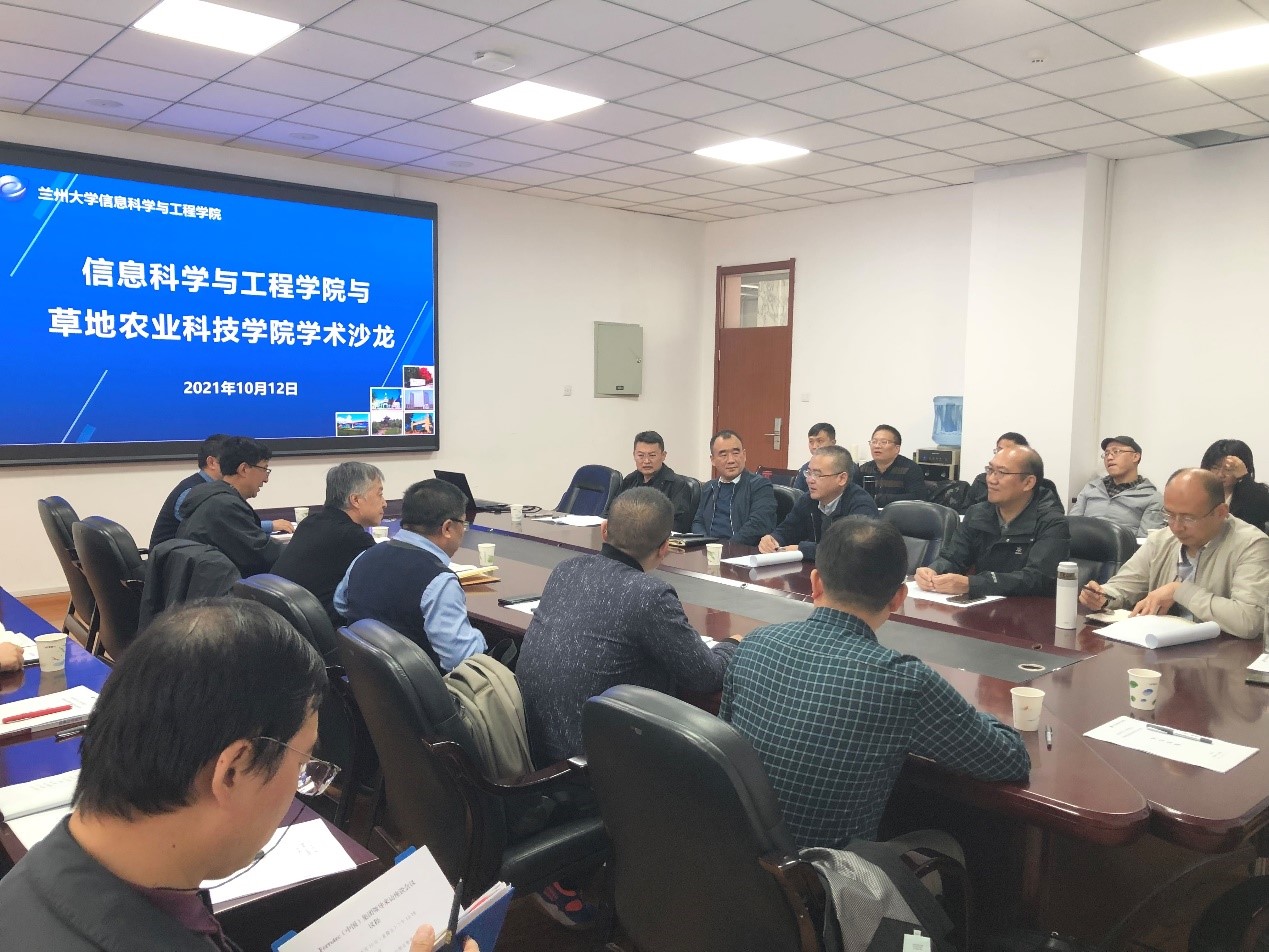 Secretary Wenbo Chen extended a warm welcome to the arrival of leaders and teachers at all levels of the Academy of Grass Sciences. He pointed out that it is necessary to make good use of the respective disciplinary advantages of the Academy of Grass Sciences and the School of Information to establish a big data and information platform for the grass industry to achieve deep integration of the two parties and a win-win situation. Dean Chunjie Li said that the Academy of Grass Sciences should deepen and expand cooperation and exchanges with the School of Information, form a long-term communication mechanism, promote the construction of "double first-class" disciplines of grass sciences, and consolidate the leading position of grass sciences in the country.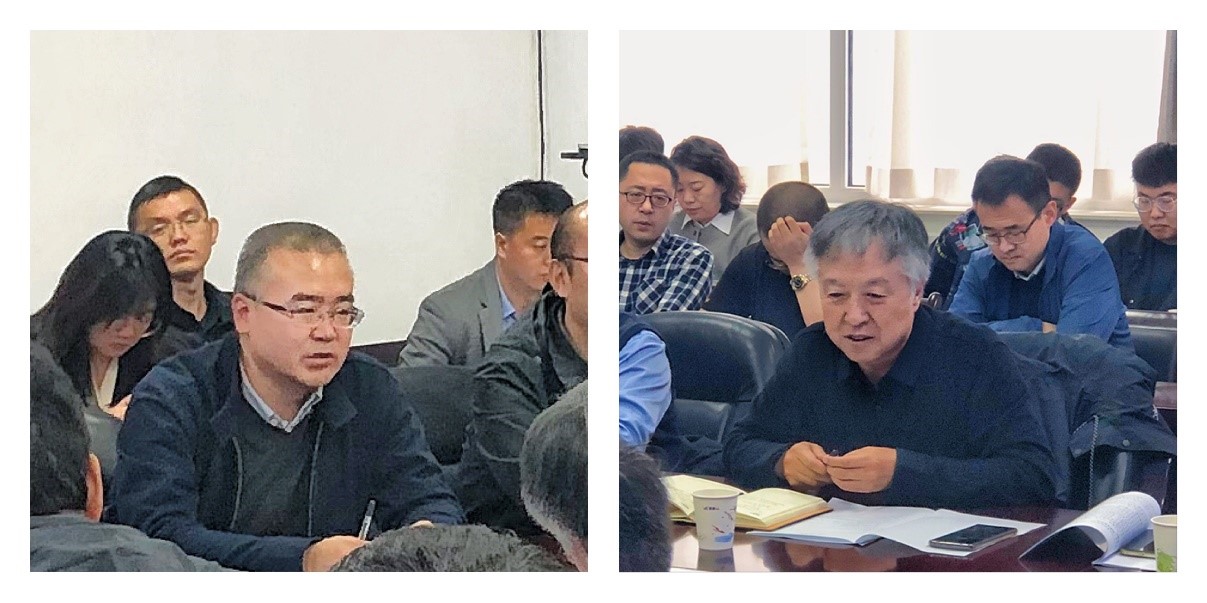 The six teachers of the School of Information, Shouliang Li, Caihong Li, Lei Yuan, Min Yuan, Fuxiang Lu, and Zhaobin Wang made research reports in their respective research fields. The report focuses on the themes such as the grassland monitoring drone platform, the new generation of artificial intelligence + big data, the remote Internet of Things, the fine-grained classification of grass seed images, plant identification, and the application of intelligent computing to grassland remote sensing monitoring. As the main proponent of this forum, Dean Fengyuan Ren made detailed inquiries and comments on related content, and summarized and looked forward to the challenges and promotion of grassland informatics, an interdisciplinary subject, to the computer discipline. The lecturer and the participating teachers conducted lively discussions and in-depth exchanges on academic topics of common concern in the field of grassland informatics.
In the end, Secretary Dawei Zhang summarized the academic salon. It is necessary to promote the application of information technology in grassland science, make continuous breakthroughs in talent training and scientific research innovation, and build a grassland agriculture subject with international standards and Chinese characteristics.